Rev. Eric Dokken, Pastor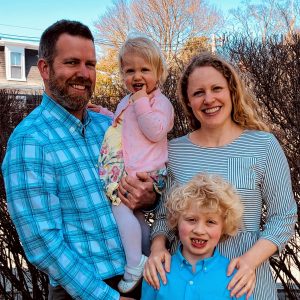 Eric@GraceMarblehead.org
B.A. in Pastoral Studies, Moody Bible Institute
M.Div. & Th.M. in Preaching, Gordon-Conwell Theological Seminary
Eric grew up in Minnesota and he has been pursuing pastoral ministry since his senior year of high school. He moved to New England in 2003 to attend Gordon-Conwell Theological Seminary and he became the pastor of Grace Community Church on March 31, 2013. When he's not doing pastoral things, Eric enjoys running, biking and golf. Eric married his wife, Tania, in August 2011.  Their son, Joshua, was born in 2014 and their daughter, Helena, was born in 2019.
Will Cottrell, Ministry Associate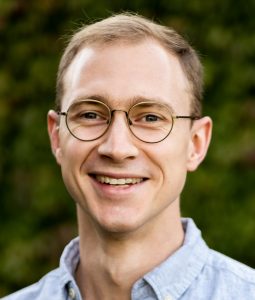 Will@gracemarblehead.org
Will was born and raised just southwest of London in a small town called Chessington. He grew up in the church and came to Christ when he was in his mid teens. Will studied English literature for undergrad and music for his master's degree, but always felt the call to full-time pastoral ministry overseas. After a short-term missions commitment in London and working in his home church he took a job as an English and History teacher in a private school for two years where he learned how to communicate his faith in a secular environment. At the encouragement of the eldership of his home church he then transitioned to Gordon Conwell Theological Seminary to pursue ministry training in order to go into full time pastoral ministry. Will has grown to love the North Shore and Essex County in particular, and is excited to work alongside the churches here to see gospel renewal among the people of God and a gospel movement throughout the county. Will thoroughly enjoys cooking, exploring the trails around the North Shore, playing jazz, and swimming (albeit very slowly with frequent stops).
Elders
The Board of Elders is responsible for setting the spiritual direction for GCC, monitoring direction and taking action to make certain GCC's mission is fulfilled.
Members of the Board of Elders are: Andrew Major, Paul Pantzer, Bill Parsons, and Pastor Eric Dokken.
Deacons
The deacons serve our church by tending to the congregation. They show mercy by meeting spiritual and physical needs.
Deacons of Grace Community Church are: Tania Dokken, Bob Martorelli, Susan Masiero, Hyesun McNulty, and Liz Ross.
If you would like more information about contacting a deacon, please call or email the church office.